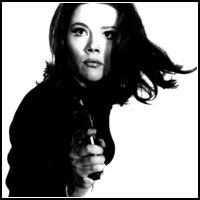 Man,
this
has been in the works for ages. The
Top 75 Heroines of Sci-Fi, Fantasy and Horror
started sometime last summer and came out in installments published in fits and starts. The penultimate chapter came out back around Halloween, seems like, and there were doubts that the final chapter would ever see the light of day.
But it has! The final 10 heroines are now online, and I provide the writeups for such mighty femmes as Emma Peel and Wonder Woman. Too cool. Enjoy it while it lasts!
Now Playing: Roger Miller
Golden Hits